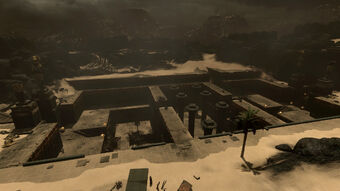 Planet of the Milky Way that for centuries has been dominated by the
Supreme System Lord
System Lord Ra, until a rebellion followed to
Earth
's, put down the goa'uld sent as governor of the planet. Remained for 2000 years free of the influence goa'uld, Dendera only recently saw the return through the arrival of the Goa'uld
System Lord
Khnum and his Ha'tak the orbit of the planet. In recent years, the planet has seen numerous invasions by
Wraith
and
Vanir
and finally the occupation of the area by the army sent by Horus "Ra" until the counter-attack led by
Khnum
not returned the planet under control of the latter. The planet was lost recently due to the invasion of Atlas.
Ad blocker interference detected!
Wikia is a free-to-use site that makes money from advertising. We have a modified experience for viewers using ad blockers

Wikia is not accessible if you've made further modifications. Remove the custom ad blocker rule(s) and the page will load as expected.